Regional Network Access
We offer strong, to unmatched, networks in all of our core markets.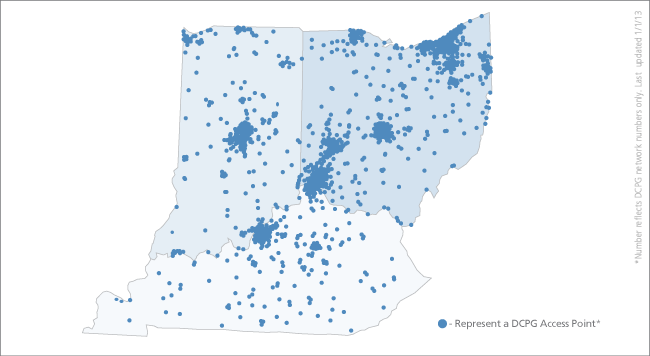 Cincinnati and Northern Kentucky MSA: More than 95% concentration
Greater Dayton MSA: 750+ PPO Access Points
Central Ohio MSA: About 1300 PPO Access Points
Kentucky: 1600+ HMO & PPO Access Points
Greater Louisville MSA: 875+ PPO Access Points
*An MSA is a Metropolitan Statistical Area as defined by the US Census Bureau.
**DCPG's current operating territory is Ohio and Kentucky.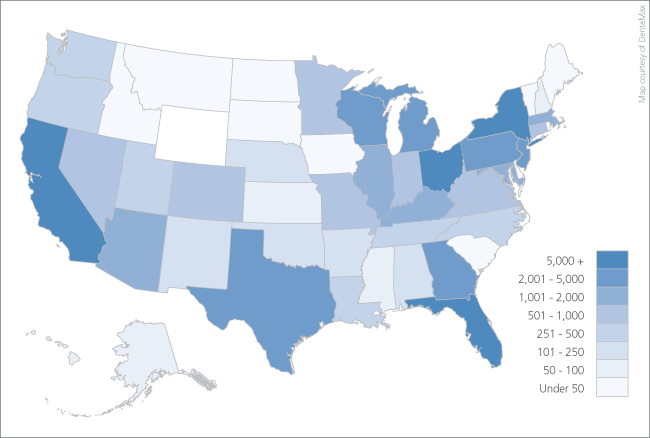 For employees located outside our primary regions, DCPG has growing networks of dentists with more than 140,000 locations nationwide.