Having Dental Insurance Makes Sense
Dental insurance is good for your financial and your physical health. Here are a few reasons why. Some may surprise you!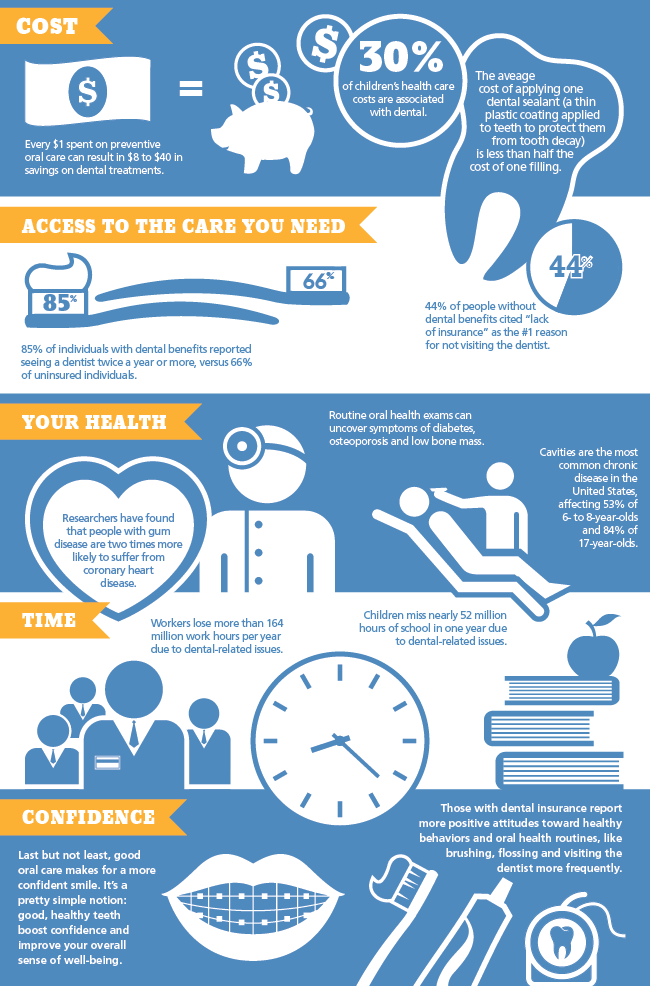 *Sources: American Dental Hygienist Association, 2006; Children's Oral Health: Context and Background from Oral Health in America: A Report of the Surgeon General, 5/01; NADP Consumer Survey 2007; NADP Consumer Survey 2007; NADP Report, February 2009; The Centers for Disease Control and Prevention, 2005; University of Buffalo researcher Dr. Robert J. Genco; The National Institutes of Dental and Craniofacial Research and the National Education Association; Department of Health and Human Services.